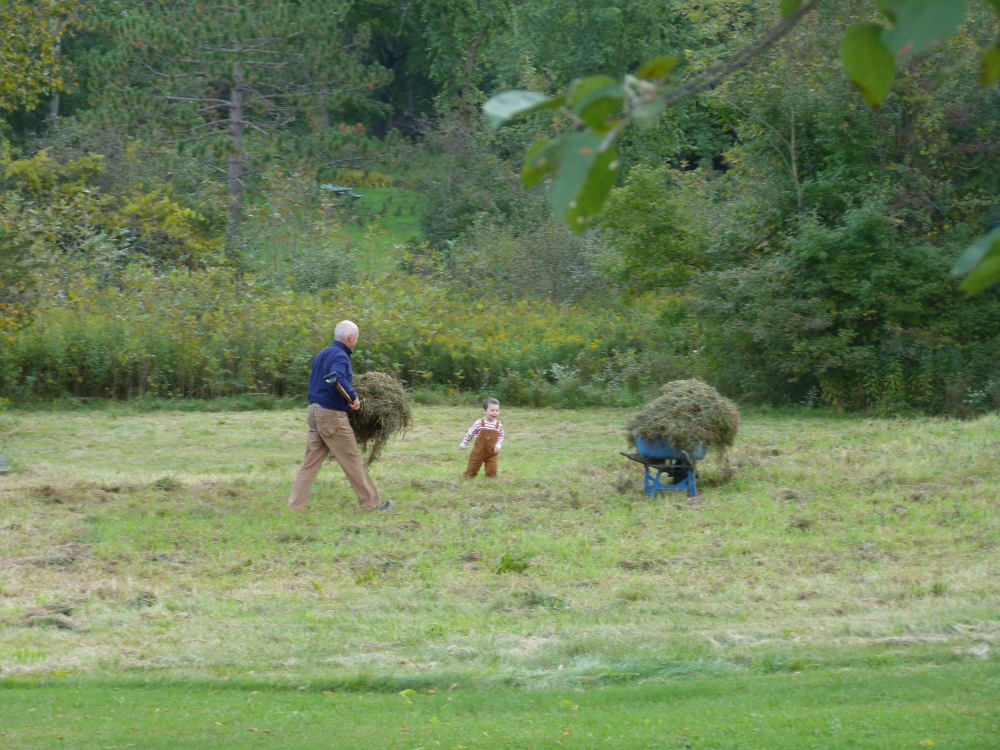 In the last blog post we promised that we would be ready to be back in school in September and we are, in fact, already there with video conference and coaching sessions...in Buffalo School 33,  Indianapolis School 60, and Buckingham Browne and Nichols in Cambridge, MA.  And, we are about to depart Vermont for a six week period of work in Boston, Buffalo, St. Louis, Memphis and Indianapolis. But first, indulge us and let us tell you how the wedding went.  Oh my, did we say that Ashley was the officiant? And that we were holding our breath about the weather and the state of the barn...would it be comfortable? Would it be too cold, too hot, too small, too, well, like a barn?
In the end, it all seemed perfect and magical and everything unfolded on a gray, misty, gentle rain kind of day.  Something about the weather and the century-old barn made the whole affair seem timeless.  Games on the lawn, umbrellas, soft clouds, a delicious meal, glowing candle light.  We were transported, the bride and groom, exuberant, the guests, thrilled.  It was a grand party.
Now, we are almost back to normal life, full of gratitude for our family and for celebrations, for the beauty of Vermont in the autumn and for the chance to work with hard working, visionary educators.   Happy fall to all of you.
Louise and Ashley